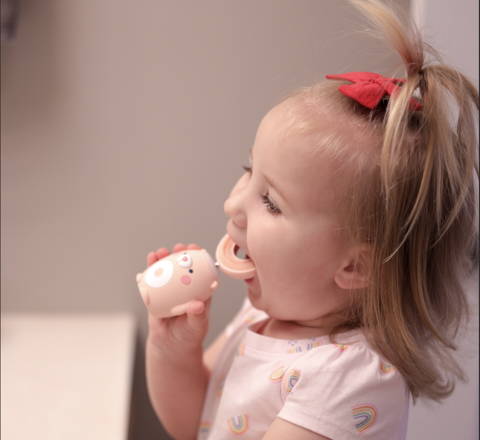 Got recommended this by our dentist when I told her how much Milly hates brushing. We have to hold her down sometimes and it breaks my heart to hear her cry. Now with the toddlerbrush she puts up less of a fuss. She knows it takes shorter to brush - only 30 seconds! - the music helps make brushing less scary.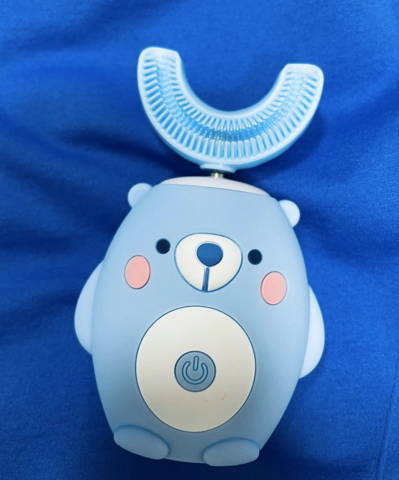 Improved my kids brushing routine
Tried their risk-free garauntee.Their customer service is great and answered all my questions. We got this brush a week ago and we know we're not returning it.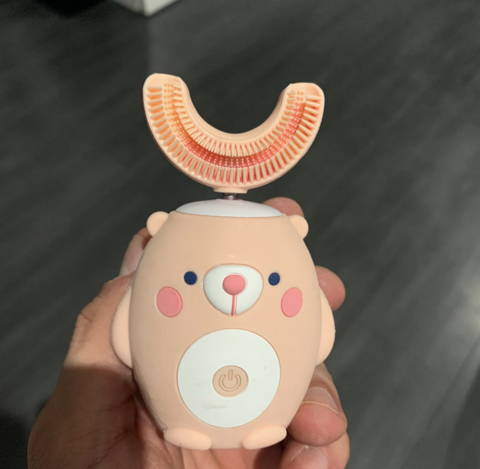 My boy loves brushing his teeth now!
I've been on the fence about the Toddlerbrush because of the price. When I saw this newer and simpler product, I decided to take the risk. My kiddo has been using it for a week and he's loving it! I dont think everyone needs the LED lights. The silicon brush head is good enough to get teeth clean.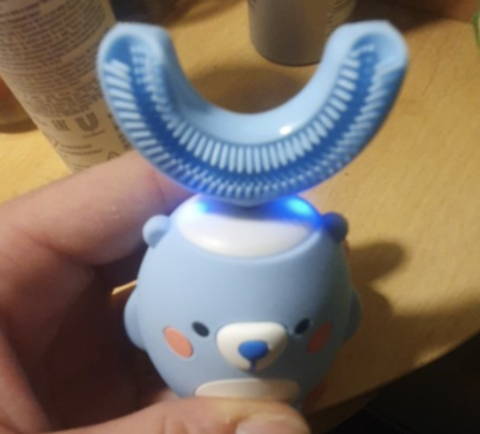 My daughter now looks forward to brushing and is always showing me how his teeth improving! It genuinely makes him brush for the full recommended time of brushing..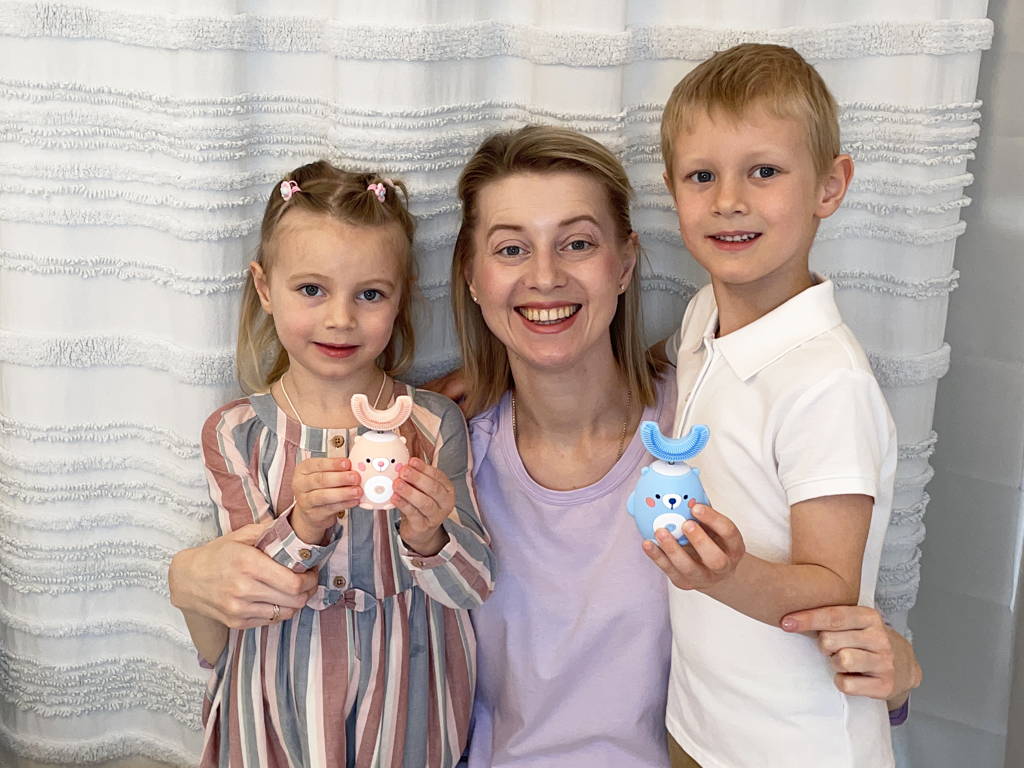 Do I need to change the batteries ?
No! The ToddlerSmart is rechargeable and it only needs to be charged 4 times a year.
How frequently do I need to replace the brush head?
In general, we recommend replacing your brush head every 3 months.
Is the ToddlerBrush Clinically Proven?
A comprehensive clinical study that placed a 360 Sonic Toothbrush against a regular toothbrush was conducted. The results speak for themselves:
27x more plaque removal
Up to 70% plaque reduction in harder to reach areas
How Can ToddlerBrush Help with Kids with Disabilities?
Mouthpiece toothbrushes, like the ToddlerBrush, are a great solution for kids who have had previous problems brushing with a normal manual or electric toothbrush. Some of the more predominant user cases we've seen for our ToddlerBrushes include the following groups:
Individuals with Autism
Individuals with limited mobility
Individuals that struggle with sensory issues
Our uniquely designed toothbrush is perfect for people that struggle to hold or manipulate traditional toothbrushes. The Toddlerbrush's wide base makes holding the brush simpler and the brush's 360° mouthpiece allows for a faster and more efficient clean. The Toddlerbrzsh is especially helpful to those living with a disability.
Can I use my own toothpaste instead of your Foaming Toothpaste?
Yes, you can, however, we recommend using our Kids Foam Toothpaste because our Foaming toothpastes have lower viscosity as compared to your regular toothpaste. This means that our Foaming toothpaste easily breaks down during the 30-second cycle of your ToddlerBrush, making it very effective in providing deeper cleaning action.
Gel type toothpastes take a little bit longer to break down because it's significantly thicker. This means that you'll need longer than a single 30-second cycle or the result may not be as good, compared to using a Foam type of toothpaste.
Do you ship worldwide? What about import taxes?
Yes, we do ship worldwide & we take care of all the shipping costs and taxes! No surprises.